New Breed Academy was first established in 2001 in Santa Fe Springs, California by BJJ Revolution Team members John Ouano and John Ramirez.  It was created as a haven for friends to come together, train together, develop their skills, and have fun doing it.   Since then, New Breed Academy has become a destination spot for Brazilian Jiu-Jitsu (BJJ) practitioners of all types – World Champions, competitors, casual practitioners, and those just into the sport for fitness reasons.
New Breed Academy – Chicago
New Breed Academy – Chicago was started in 2004 by New Breed Academy Black Belt Myles Vives. In a very short time, the Team grew exponentially from a group of 3 training casually, to a full-grown competition team.
As a Team, New Breed Academy – Chicago has won multiple regional Team Titles (3-time NAGA champions, Titan Grappling Open), and has sent multiple competitors to International Competitions.  Throughout the years, we've been able to produce the following…
A 3-time IBJJF American National Champion
Multiple IBJJF Pan-American/Pan Jiu-Jitsu Medalists
Multiple US Grappling Champions
Multiple NAGA Midwest Champions
Multiple Coral Combat Classic Champions
Multiple Extreme Grappling Open Champions
Multiple Titan Grappling Open Champions
And much, much more!
Not only do we offer Championship training in Brazilian Jiu-Jitsu, but we also added a growing Muay Thai and Striking Program, Mixed Martial Arts (MMA) training and also our own In-House Fitness and Personal Training Service.  With our new additions, we feel that New Breed Academy – Chicago offers so much more than our Championship BJJ Program that we have dubbed ourselves the New Breed Training Center.
All in all, we have something for everyone and can maintain our philosophy of offering World Class, competition-tested, championship instruction with an ego-free training environment focused on developing skill and camaraderie among all of our members.
"Train Smart, Train Hard, Train Together"
BJJ Revolution Team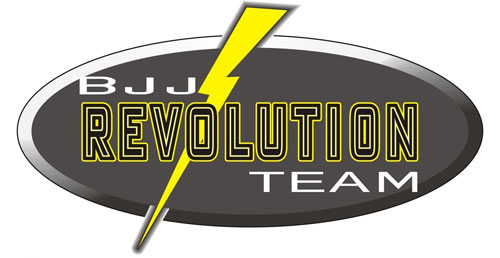 BJJ Revolution Team is the brainchild of Carlson Gracie Sr. Black Belts, Rodrigo Medeiros, Julio "Foca" Fernandez, and Rodrigo Medeiros Black Belt, John Ouano.   The goal of creating BJJ Revolution Team was to develop an elite National and International Brazilian Jiu-Jitsu competition team.  Since its inception, BJJ Revolution Team has grown and spread its influence over 9 different countries and over 13 different states nationwide.
BJJ Revolution Team is 5-time IBJJF American National Team Champions and has won multiple Team Titles.  For more news and information on the Team, go to www.bjjrevolutionteam.com